We are a leading family law firm based in the heart of Melbourne, dedicated to providing exceptional legal services with integrity, empathy, and a personal touch.
At Umbrella, we do more than just provide you with legal advice, we help you start your new life.
We're more than just a legal practice. We are a ray of hope, dedicated to helping families find solace, resolution, and a fresh start. With unwavering integrity, endless empathy, and a personal touch, we go above and beyond to support our clients every step of the way.
Led by our compassionate founders, Jane and Eve, we thrive on the belief that family law matters require a delicate blend of expertise and heartfelt understanding.
At Umbrella Family Law, we prioritise your well-being.
Our clients enjoy free access to Umbrella Life Support, a program that provides coaching and resources to help you navigate life's transitions smoothly.
We offer a complimentary 30- minute consultation and tailor a package to suit your needs.
We care about your whole life, not just your legal issue.

We believe your law firm should have integrity, empathy and personality.
In cases that require litigation, we possess the expertise to prepare and represent clients in court, ensuring your interests are vigorously represented.
Umbrella Family Law provides a safe and supportive environment for our clients. We understand the emotional challenges involved in family law matters and strive to provide the necessary legal representation and emotional support to achieve the best possible outcome.

Just Fund provide a line of credit to people going through separation to pay their legal bills and disbursements, with payment due only when the matter resolves and only from the proceeds received.
Learn More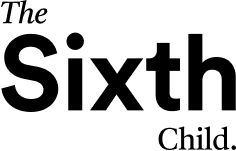 We proudly support The Sixth Child, a charity dedicated to improving the lives of children everywhere through direct, hands-on projects that deliver educational tools, support service and social justice.
Learn More